Six ways we can help your
nonprofit impact people's lives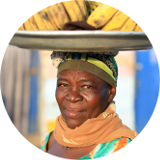 We help nonprofits identify suitable donors, design projects, develop grant proposals and manage donor relationships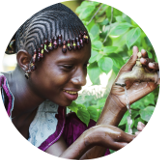 Project Management Support
We support nonprofits to implement high quality project management systems and processes for effective and efficient grant management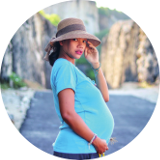 Governance and Organisational Management
We provide technical support in the design and implementation of governance and management structures suitable for the organisation's sustainability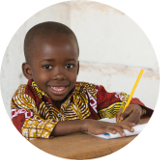 Compliance and Enterprise Risk Management
We assist nonprofits to develop and implement an organisation-wide enterprise risk management strategy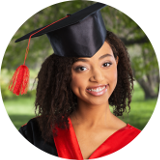 Executive Coaching and Masterclasses
We offer one-on-one coaching and group masterclasses to strengthen nonprofit leadership teams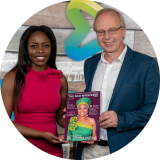 We showcase stories of men and women in the nonprofit sector across the globe, through The NGO Whisperer® Magazine and The NGO Whisperer® Show
We have experience working with
Dr Carolyne Akinyi Opinde is an award-winning social innovator, author, speaker and the Founder and CEO of The NGO Whisperer® Centre For Social Impact.
With nearly 20 years of experience, Dr Opinde is a seasoned Resource Mobilisation Specialist and a certified Project Management Professional (PMP®) who has raised over US$ 100 million and managed social impact projects of up to US$ 20+ million.
Dr Opinde works with for-purpose organisations, governments and funding agencies to promote social innovation and investment for sustainable development. The NGO Whisperer® Centre For Social Impact contributes to achieving the United Nations 2030 Agenda for Sustainable Development and the 17 associated Sustainable Development Goals (SDGs).
Dr Opinde is an international speaker and an evangelist for social impact. She has spoken to audiences of over 5 000, sharing the stage with Former President Bill Clinton, Bishop T. D. Jakes, Deepak Chopra, and Founders and CEOs of leading fortune 500 companies such as PayPal, Nike, Walmart, Yahoo and Hollywood celebrities.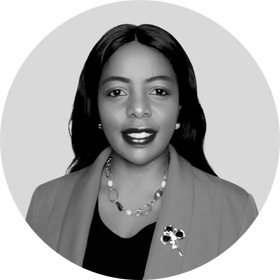 Dr Opinde holds an Honorary Degree of Doctor of Philosophy in Humanities from the United Graduate College and Seminary International (US), a Master of Science in Project Management from the University of Salford (UK), and a Bachelor of Science in Mathematics and Chemistry from the University of Nairobi (Kenya), among other accredited qualifications and awards.
"We can achieve socio-economic development within low-income communities by connecting people, raising funds, and impacting lives®."
Our customers love us
Don't just take our word for it, hear it from them
Contact Us
We would love to connect!