"Worry weighs us down; a cheerful word picks us up".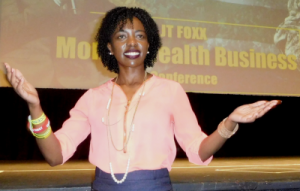 In business and in life we are faced with daily situations that often lead to worries.  We worry about things we can change for example, whether decisions made to open a new branch of your business will  lead to a positive result. We worry about what to wear, what we will eat, where we live.
We also worry about things we cannot change for example, the stability of our economy, the forex , among a few. This may sounds ridiculous, but we also worry what other people think of us despite our achievements.
Today I came across a powerful read. It reads.
"Worry just weigh us down. So, do not worry. Do not let yourself be dismayed because of worrying. Do not let your day be ruined because of worry.
Instead, be filled with encouragement. Be cheerful when troubles come. Encourage one another and be glad. Worry weighs us down; a cheerful word picks us up"
– Proverbs 12:25
Next time you are caught up in a web of worries. Remember:
✔ Be thankful – for your daily wins
✔ Be cheerful –  smile and laugh; it is good medicine for your soul.
✔ Be proactive – take action and ask for help from your coach, mentor or spiritual leader.
✔ Be coachable – do what you coach says.
About me:
Carolyne A. Opinde is a Fundraising Advisor and has been referred to as the NGO Whisperer.
She has more than 10 years' experience raising resources for non-profits and has raised over US$ 100 million from leading global funders. She also holds a MSc. in Project Management (UK) with a focus on donor compliance within the non-profit sector. She is a certified Project Management Professional (UK) and has indepth understanding in the application of project management techniques for non-profits.
Carolyne is driven by her motto: "Raising funds, Impacting lives".